thepostpartumcure
Baby Got Abs: Abs After Pregnancy Program
Sale price Price $29.99 Regular price $39.99 Unit price / per
Get your abs back after pregnancy!
After my fourth baby, I found myself wondering why I still had some extra weight hanging onto my belly! After all, I was eating clean, working out, and drinking my daily Milk Dust protein shakes!

What I didn't realize was how much my body, age, and lifestyle had changed since my third baby five years ago. I was no longer able to eat intuitively because life was so busy now! With an 8, 6, and 4-year-old, along with a newborn,
I found myself not even knowing when I was hungry.
This is where I needed to take my own advice and track my food and dial in my nutrition.
I found that weighing foods and tracking every tiny macro and calorie was WAY TOO TIME-CONSUMING!
I needed something simpler, but still trackable.
I came up with my own macro system of measuring and tracking without weighing food. I came up with my own macro ratios that worked really well for me to start losing belly fat FAST!
After my own success on myself, I wanted to make this plan available to other mamas needing help with belly fat specifically. That's where Baby Got Abs emerged from!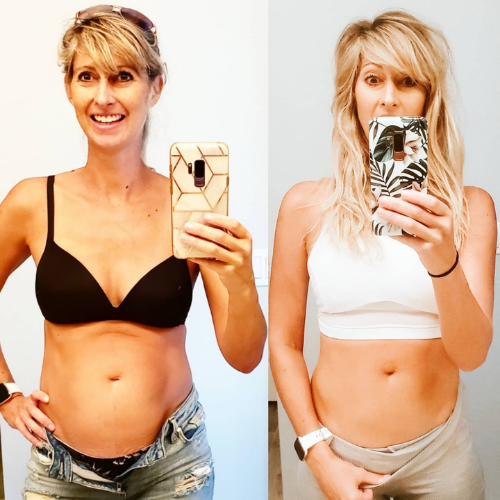 Targeted for Belly Fat
The diet plan is specifically designed to help shed belly fat. By balancing blood sugar and hormones, you can target the extra skin and fat on your abdominals.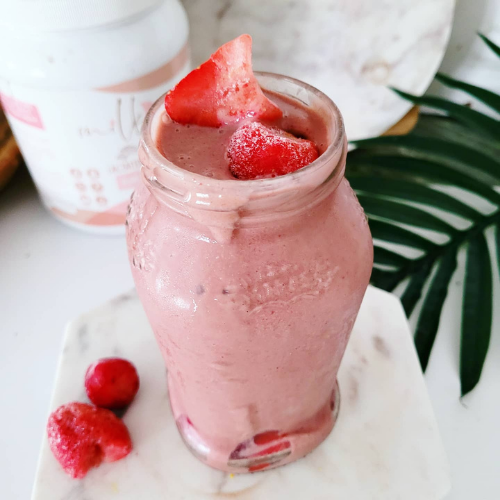 Quick + Easy Recipes
The recipes are exactly what I ate, and they are super simple and fast. They taste great and require very little prep and clean-up.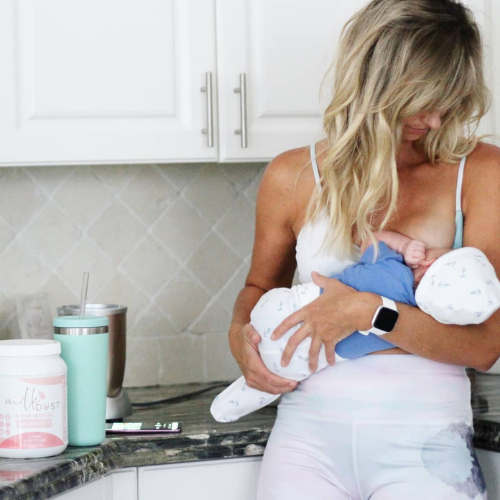 Perfect For Breastfeeding
The program is nutrient-dense, offering breastfeeding mamas a diet plan that also nourishes lactation.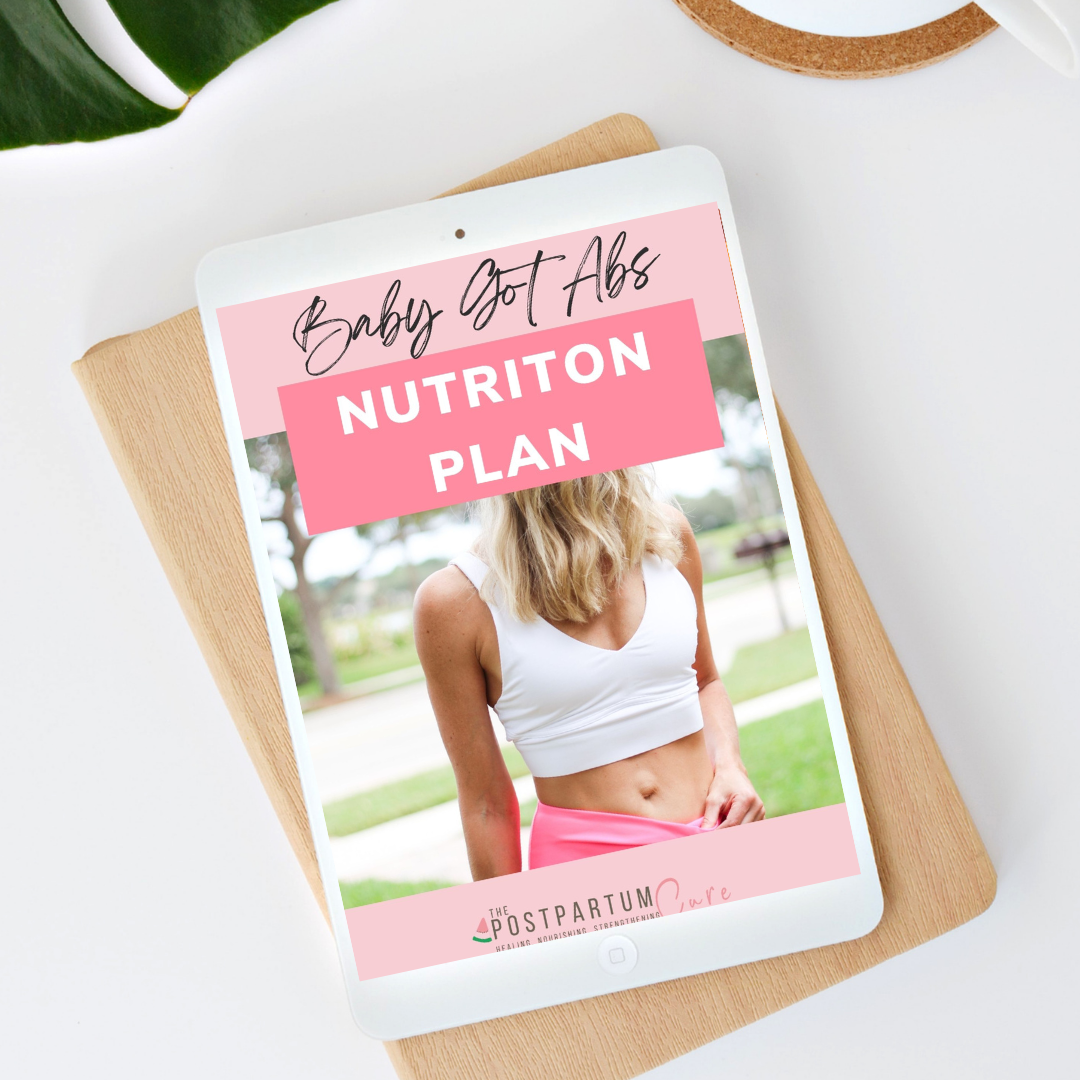 Full Ebook
Easy download and print ebook with recipes, meal plans, trackers, and more.
The ebook is easy to download and print or access at any time. You can have the recipes and tracking pages in your kitchen for quick and easy access.
Sample meal plans for each macro count category
Tracking sheets to easily track your personal macros
Quick and easy recipes
Food lists for macros
Intermittent fasting guide
Details on macro counting
Personalized macro count help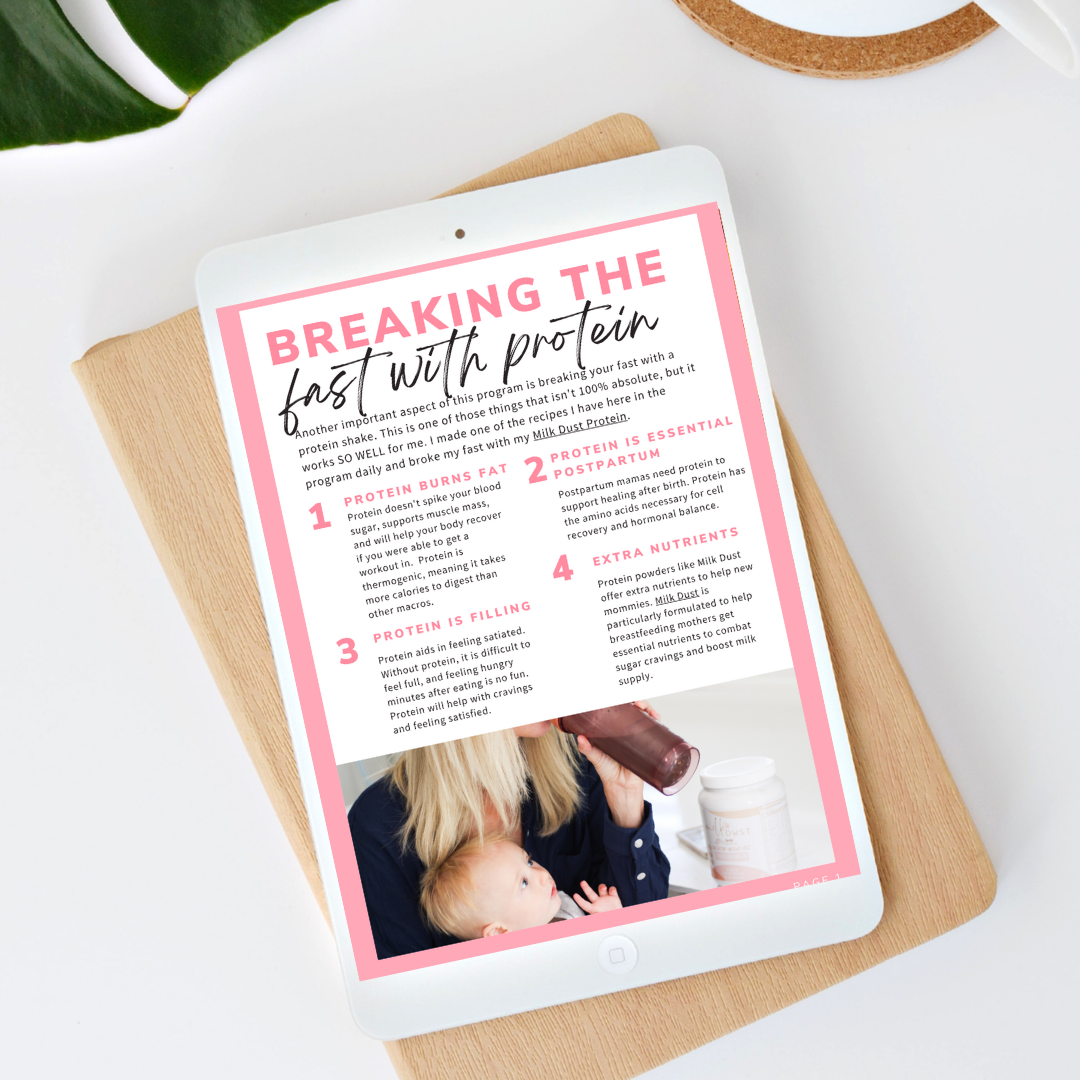 Easy-Access Information
All the course information in ebook form
The course is structured in a video format to better explain the program and information. In addition to the video lectures, your ebook will further explain the lectures, and you can access it as a download or print to have on hand.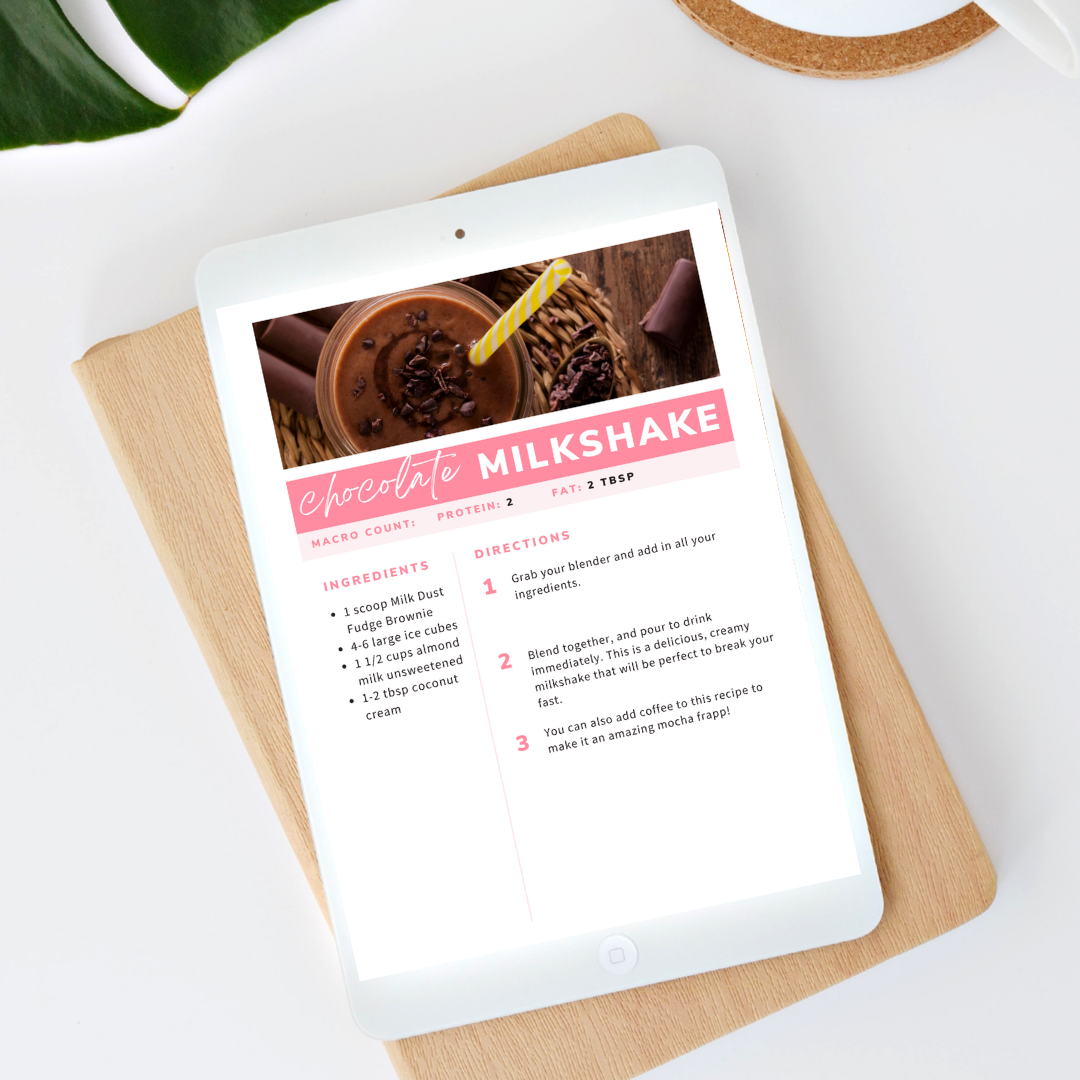 Easy + Simple Recipes
Just a few ingredients and macro counts are provided!
All of my favorite recipes were quick and easy to prep and prepare. I didn't have time for extensive grocery lists or lots of ingredients, so these are the recipes that helped me achieve my goals and stay on track.